Return Home
R.M. Wade in Front of Branch Office in Independence, Oregon
The company continued to grow and prosper between 1890 and 1915, even though there were several financial "panics" during this time period which hurt sales. Farming was becoming more and more mechanized. The Heider Model C, one of the first farm tractors, was introduced by R.M. Wade in 1912. Edward J. Newbegin, married to R.M Wade's daughter Susan Wade , became general manager in 1903 and president in 1915 upon the passing of R.M. Wade.
1890: 29 million farmers feeding 63 million people on 4.6 million farms (43% of labor force)
1890
Smalley Alfalfa Cutter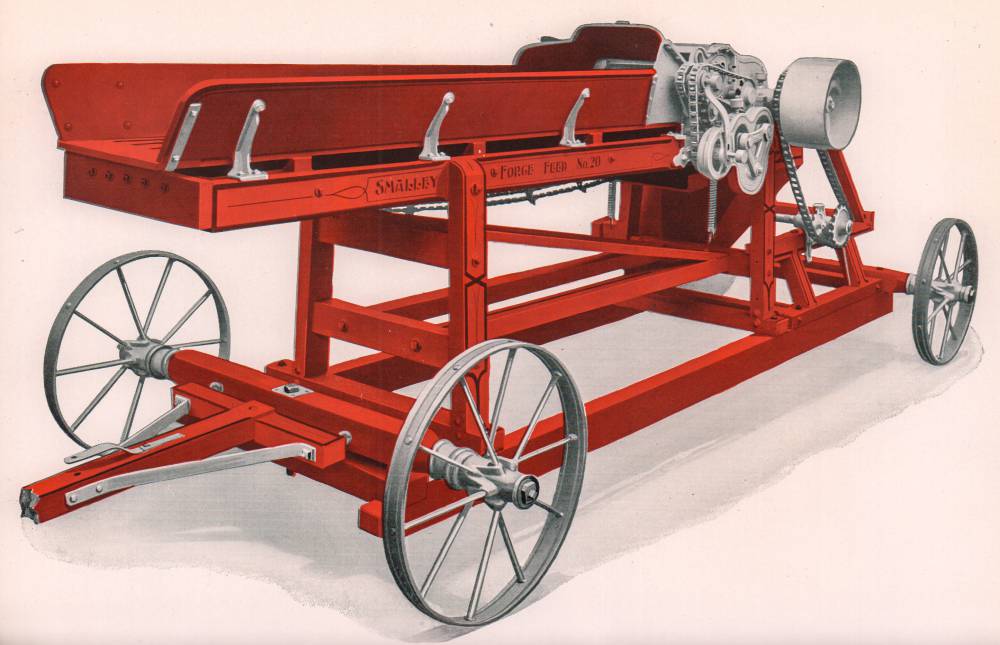 No. 20 Smalley Mounted Alfalfa Cutter from 1917 R.M. Wade Catalog
1890-1915
Alfalfa cutters were commonly used to cut silage for dairy feed. The Smalley Cutter was one of the original types of alfalfa cutters.
1893
Corvallis Store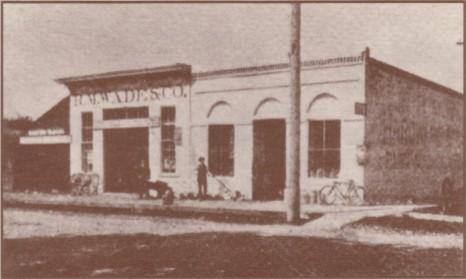 Picture of Corvallis Branch -date unknown
1894
Knapp, Burrell & Company, R.M. Wade & Co. Catalog
This is the earliest catalog that we have with R.M. Wade products in it. We think Knapp and Burrell was the agent for R.M. Wade but we are not sure. All we know is that these pages appeared in their catalog and eventually R.M. Wade acquired the Knapp and Burrell Company.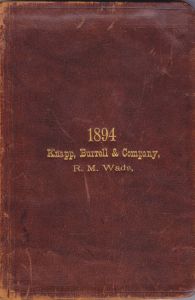 1895
Litchfield Manure Spreader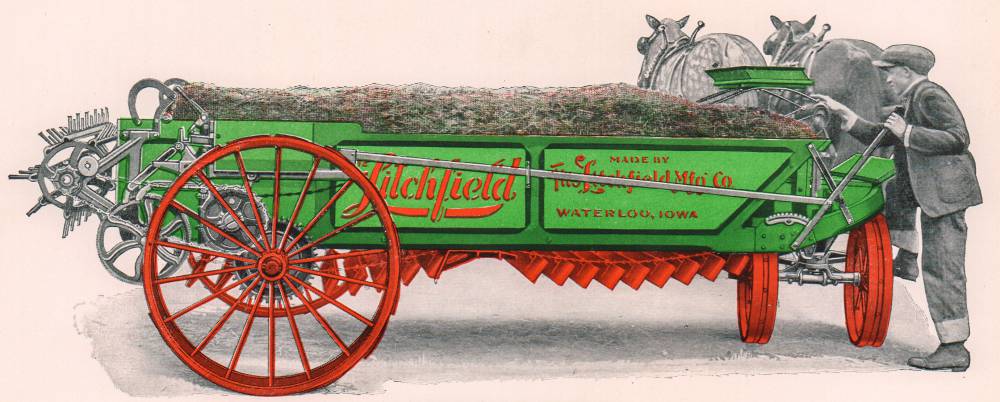 Litchfield Manure Spreader 1915 RM Wade Catalog
The R.M. Wade Company sold the Litchfield line of manure spreaders for many years. There was a humorous company slogan at the time saying:"We stand behind all of our products except the manure spreaders." The Litchfield company was founded in 1879 by Lyman Litchfield and was located in Waterloo, Iowa. By 1922 it employed 450 people and was the largest manufacturer of manure spreaders.
1896
The Bain Wagon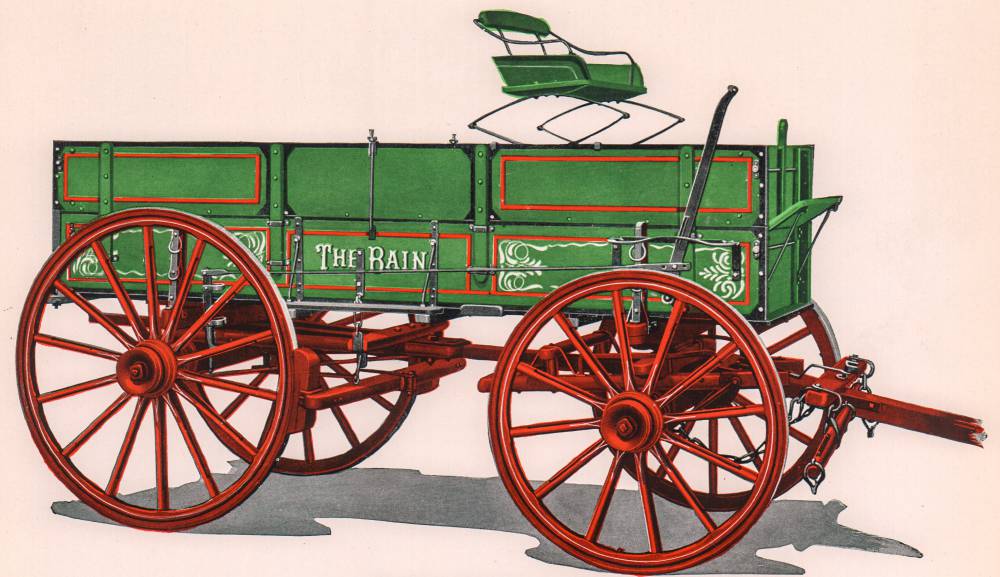 The Bain Mountain Wagon from 1915 RM Wade Catalog
The R.M.Wade Company distributed Bain wagons for many years. It was its major line of farm wagons. Edward Bain, the founder of Bain Wagons, had moved to Kenosha, Wisconsin at the age of nineteen in 1852, and had purchased a hardware store. One of his customers, The Mitchell Wagon Works, couldn't pay its bill so Bain took over the company in exchange for the debt. Recognizing the potential of the wagon company, Bain closed the hardware store in order to focus on the wagon business, renaming it the Bain Wagon Works. By the year 1879 he was selling an incredible 10,000 wagons a year, and by 1890 15,000 a year. It was the largest wagon manufacturer in the world and in 1879 employed 300 people at a weekly payroll of $3,200. Eventually Kenosha became a center for automobile manufacturing and assembly plants. Mr. Bain left most of his fortune to establish the Edward Bain School of Language and Art.
1898
Letter from R.M. Wade & Co. in Independence, Oregon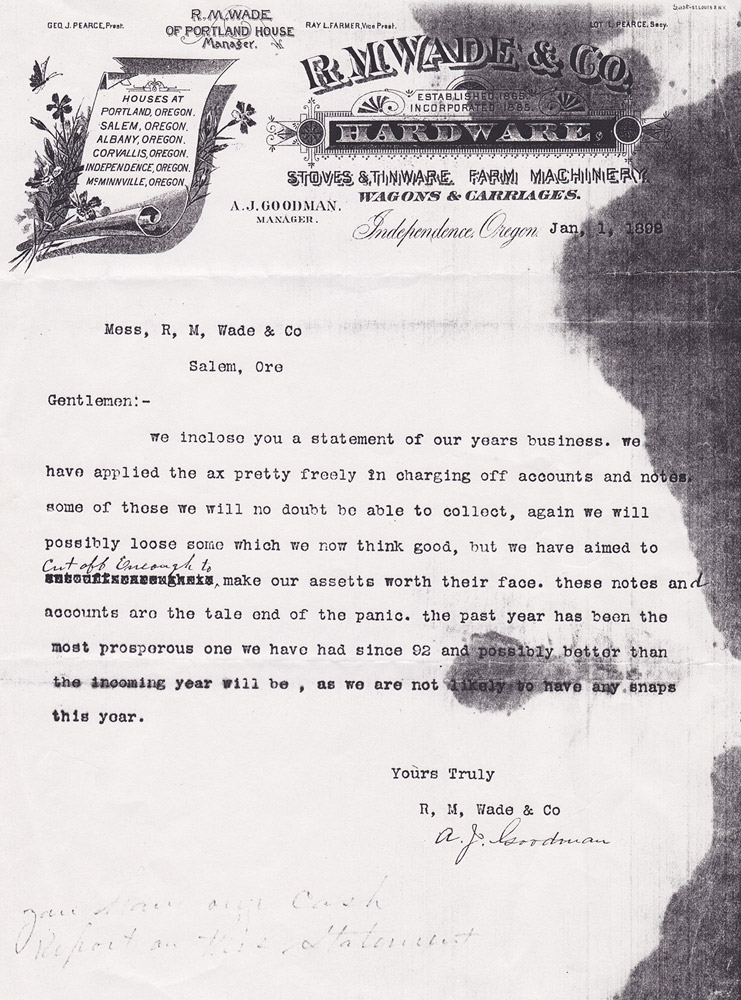 January 1, 1898
A letter from A.J. Goodman, the branch manager in Independence, Oregon. On January 1, 1898 he wrote to R.M. Wade headquarters explaining the results for 1897. He mentions the apparent recovery from the panic of 1895, a severe but brief recession.
1903
Complete R.M. Wade & Co. 1903 Product Catalog
This is the oldest R.M. Wade complete catalog we have in our archives. You can view the complete catalog by clicking on it and scrolling down page to page.
Aermotor Windmill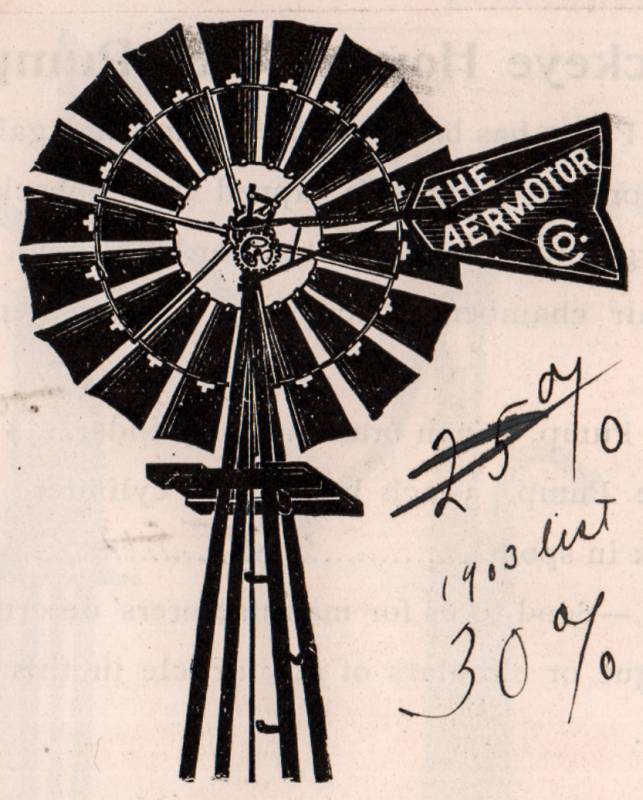 Aermotor Windmill
Aermotor was a manufacturer of windmills, established by Laverne Noyes. In 1888 Noyes hired an engineer named Thomas Perry, who suggested the windmill be used to pump water from underground wells. By using a long drive shaft and gear mechanism, the windmill pumped a small amount of water every time the blades made a full rotation. It was primarily used to fill cattle watering tanks and eliminated the problem of carrying water for livestock. Aermotor was extremely successful with this product and by 1892 it was selling 20,000 windmills a year. Aeromotor windmills are still manufactured today and can be seen throughout rural America. See video below of Aermotor windmill.
1905
R.M. Wade Headquarters
Tall man in center wish arms folded is Edward Newbegin. Note the roll top desk; it is still in the company today.
1909
Hercules Portable Gas Engine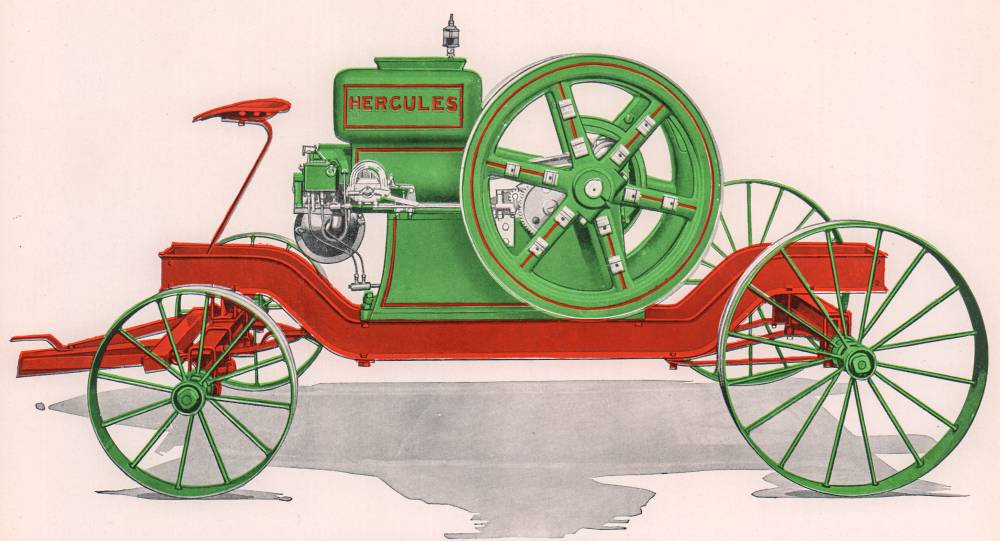 Hercules Portable Gas Engine
As the gasoline engine became more popular, Hercules Portable Gas Engines were sold to farmers for use in powering equipment that required drive belts. The engines operated in place with the drive belt connected to a piece of farm equipment. The video below shows the engine operating with the large drive wheel for the belts, but there is no farm machinery attached to it.
1912
Buckeye Brooders Incubator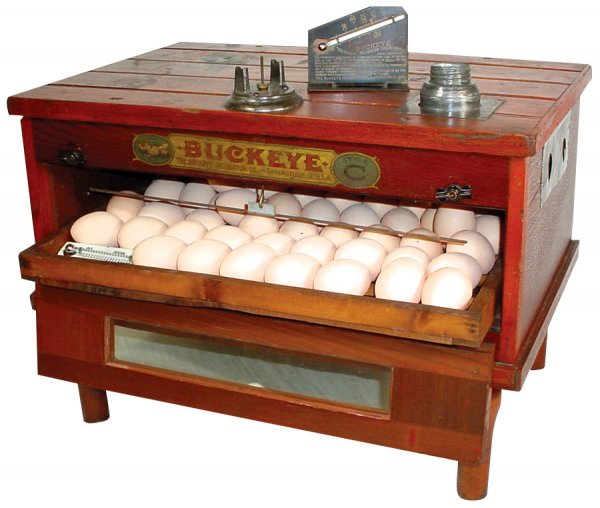 Buckeye Brooders Incubator
The Buckeye Brooders Incubator was another product sold by R.M. Wade & Company. Buckeye made one of the earliest egg incubators. These were used for the purpose of hatching eggs.
1913
Company Literature
Below is a promotional newspaper insert that shows the R.M. Wade & Co. product line in 1913.
R.M. Wade's son-in-law, Edward J. Newbegin, becomes President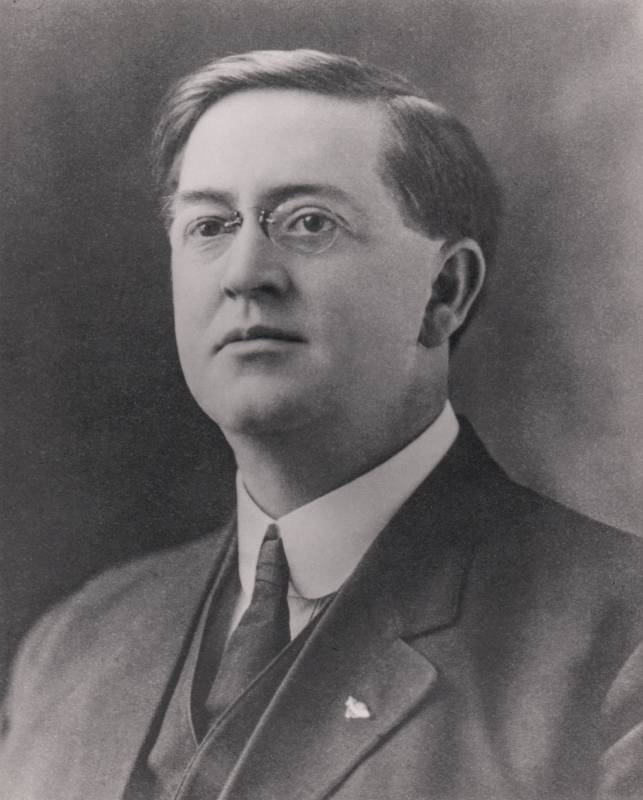 Edward Newbegin
Edward J. Newbegin was the son-in-law of Robert M. Wade. Originally from Georgia, Edward Newbegin had traveled to San Francisco in 1890, at the age of 18. Before coming to Portland he had lived with his uncle, John Newbegin, the owner of Newbegin's Bookstore in San Francisco. Settling in Portland, Edward Newbegin married Susan Wade, the daughter of Robert M. Wade, in 1896. Newbegin became the manager of R.M. Wade & Co. in 1901. With the passing of the business founder, Robert M. Wade, he became the president of the company in 1915. At the time of the San Francisco earthquake in 1906 Newbegin had been vice-president of the Portland Chamber of Commerce and had led the relief effort which raised $500,000 for aid to victims of the earthquake. Edward J. Newbegin passed away in 1929 at which time his son, Wade Newbegin became president of the company.
1914
R.M. Wade - Portland, Oregon